WORK WITH US
Luxury Columnist is a popular online magazine headed up by Suze and Paul. We share our favourite experiences and products to help everyone to experience a little luxury in their lives.
We're based in London yet we aim to be more than just a luxury London magazine. We're also an international luxury lifestyle and travel magazine, with readers based in Europe, the USA, Canada and Australia.
Why Work With Us?
We strive to provide optimal Return On Investment for the luxury brands that we work with. We do this by providing useful information to our readers and followers and by focusing on SEO. We rank organically in search engines for over 90,000 keywords relating to luxury travel and style.
In terms of social media, it can be hard to sort the wheat from the chaff. See our tips on increasing your social media influence and how to pick the best content creator for your brand.
Specializing in luxury brand and destination photography, styling and videography, we feature useful tips, hidden gems and unique experiences. We're also dab hands at content creation and luxury consultancy.
We have over 430K social media followers on Luxury Columnist, interested in luxury style and travel. Paul is a top 20 Forbes Digital Influencer with 53K followers on his Twitter account and over 101 million views on his Google Maps reviews and photos.
Audience Demographics
55.9% female, 44.1% male
84% of readers and followers are 25+ years old.
Main countries: USA, UK, Canada, Australia, Germany, France, Switzerland and South Africa.
Affinity categories: Shopping, News, Food and Dining, Travel, Technology, Lifestyle and Hobbies, Sports and Fitness.
In-market segments: Home and Garden, Autos and Vehicles, Financial Services, Apparel and Accessories, Travel
Contact: info@mvideo-catalog.com for our full media kit, detailed stats and sample campaign report.
Collaborations
Here are just some of the ways that we can work together. Please contact us for our media kit:
Have something else in mind? Contact us to discuss it: info@mvideo-catalog.com
Features
Amara Luxpad – Ultimate Travel Destinations
Gap Year Escape – Top UK Travel Bloggers
Kigo – Luxury Travel Expert Interview – Suze of Luxury Columnist
Luxury Branded – Chic Influence: Interview with Luxury Columnist
Metro – featured our photo in the World's coolest bars
Teletext – Meet the Teletexperts
The Top UK Travel Bloggers
The Travel Women – Interview with Suze, Luxury Columnist
Vuelio – Blogger Spotlight – Suze, Luxury Columnist
Vuelio – Aboard the Champagne Hot Air Balloon with Luxury Columnist
A Few of Our Partners
Testimonials
"@LuxuryColumnist I've just booked Epic Sana Algarve Hotel based on your recommendation in the blog. Really looking forward to it ;-)"


Marta C., Reader
"Hi Suze, I'm very pleased to tell you that we had some of our clients referring to your blog and the article when booking La Cordee."


Lucie C., Community Manager
Awards and Accolades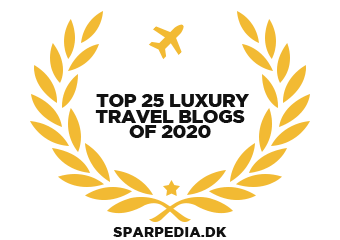 Best Luxury Travel Blogs
Vuelio – Top 3 UK Luxury Travel Blogs
Qosy – 50 Best Luxury Blogs & Websites
Market Inspector – Top 50 Travel Blogs
Best Luxury Travel Bloggers – Teletext Holidays
Little Black Sofa Blog Awards 2019
Top 30 Luxury Travel YouTube Channels
Feedburner – Luxury Lifestyle Blogs

Popular Luxury Articles
First Look at the Sky Garden – London Landmark
5 Unmissable Hidden Gems in Paris
Most Expensive Car Brands in the World